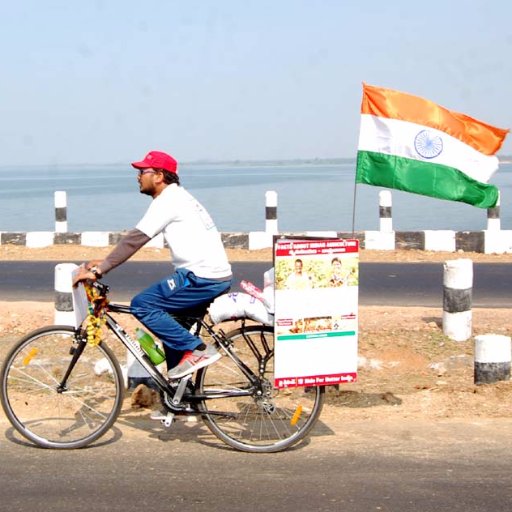 On a mission to spread awareness about environmental issues in the country, a 28-year-old software engineer landed in Chandigarh on his bicycle after covering a distance of 5,785 km.Undertaking `Ride for Green India' campaign, Ravi Kiran started his journey from Kanyakumari on January 6.He has cycled for 101 days and held his campaign in 104 schools, colleges and universities.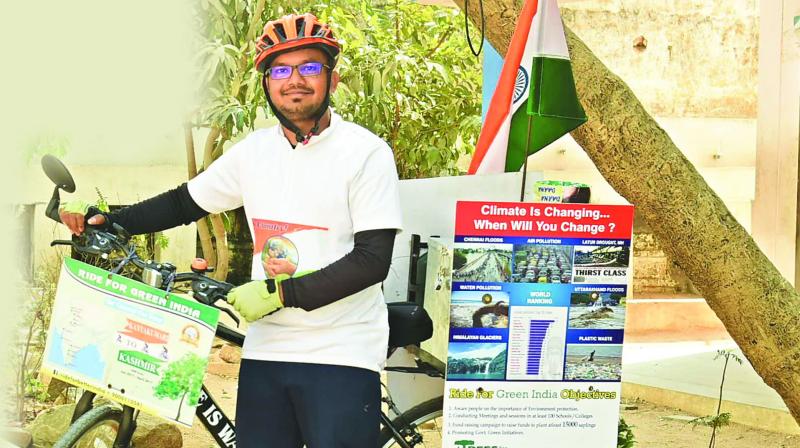 He undertook the self-funded tour after leaving his job in a software company . He is sensitizing school students, university students and people for rational use of daily needs like water and urging them to shun use of polythene. He has so far covered Tamil Nadu, Karnataka, Andhra Pradesh, Telangana, Maharashtra, Gujarat, Rajasthan, Uttar Pradesh, Delhi and Haryana.
"2016 was one of the hottest years. Imagine the situation in the next 25 years. We need to act now for a better and greener future. My main motto is to educate students in schools and universities on saving water, planting trees and following other ways to protect the environment. I plan to cover at least 100 schools and target at least 200 students in each school. I have also prepared educa tional videos in various languages," said Kiran.
"I spoke about how I am trying to curb pollution and why we facing issues like water shortage. I also promote Swacch Bharat and the idea of gifting plants on birthdays," he said, adding, "Students learn about protecting the environment from books, but not in a practical way . I encourage them to act."
Moreover, he plans to promote local government initiatives. "I also meet environmentalists and share their stories with students," he says. Ravi has been planting saplings throughout his journey . He has also been raising funds for the purpose. "Though I wanted to raise Rs 12 lakh, I have collected Rs 16,000 so far," he said.